Welcome to Almost Famous Theatre Company
Transforming lives, one role at a time.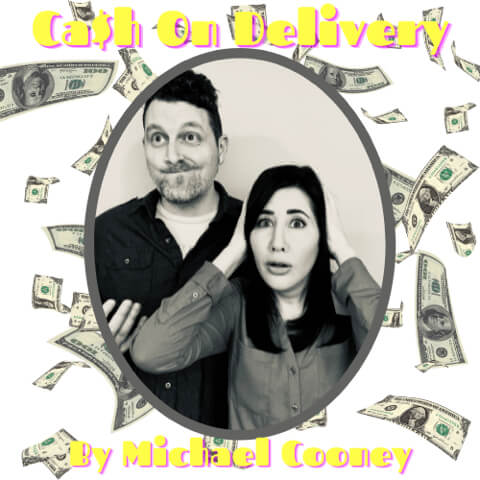 Dates: February 11, 12, and 13, 2022
Presented at: Kroc Center Phoenix
In celebration of AFTC's 10 year anniversary, see the most requested revival of a comedy, Cash on Delivery by Michael Cooney.  The perfect date night for Valentine's Day Weekend!
This fast paced British farce revolves around a man who has duped the welfare authorities for years by claiming every type of benefit for the innumerable people he claims live at his address.  He is sent scrambling when welfare investigators show up, and he is forced to prove all of his fictitious boarders are in fact real.  A hilarious comedy full of mistaken identities, slamming doors, and a con that spirals out of control.
Almost Famous Theatre Company strives to be as diverse in our make up as the stories we tell and the audiences we entertain. Our doors are open to people from all backgrounds and all walks of life as they enter this magical space where life is often reflected in the art.
Our intention is to provide a home where everyone can shine bright as the most authentic version of themselves making our collective lives even richer in the process. We hope to be a vehicle for sustainable change and to provide an equitable and empathetic environment where compassion, kindness, and inclusivity are a given.
2021/2022 Youth Troupe Season
"Almost Famous Theatre Company transforms lives one role at a time and brings joy to the community through the shared experience of live theater."